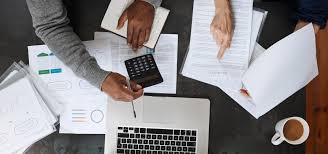 It's Time to Consider Tax Planning!
With the end of the financial year quickly approaching, it is now time to consider what opportunities there may be to minimise your income tax obligations. If you procrastinate or ignore this window of opportunity you may jeopardise or lose your ability to implement effective decisions and actions.
Year-end Tax Mandatories
ATO legislation requires all companies and trading trusts consider their 2022 financial year profit distributions before 30 June.
Without tax planning our ability to provide recommendations for either a company dividend or trust distribution is limited to a perusal of your previous year results and discussion with you. Essentially, a best guess that still leaves the amount of tax you pay to chance.
Do It Yourself
It's not impossible for you undertake tax planning yourself, if you think your circumstances are straight forward.
The mechanics of tax planning are simple:
An opportunity to benefit from tax planning must currently exist; and
You must have the time and money to implement recommendations.
The benefits of tax planning are primarily measured in terms of money saved via reducing, deferring, or eliminating taxes and/or other business costs.
For example, taxes can be reduced by acquiring income protection, deferring taxes by arranging prepayments, taxes may even be eliminated, via profit distribution to a family member to stay below a relevant tax threshold.
Need Some Help?
As the needs of everyone varies, we have put together several fixed priced options for you to consider. The difference between the various options is largely, how comfortable you are that your own numbers are materially accurate. It is important to remember that your numbers do not have to be perfect, as our review results in tax estimates. These estimates are used as a platform for discussions on how to further reduce your tax as well as about the big picture; such as business growth, profitability and cashflow.
Tax Planning Review
If you have never undertaken tax planning before, the first step is a review your financial reports, so that we can recommend whether you would benefit from tax planning, and if so, which fixed priced tax planning option is the most appropriate.
We do not charge you to determine whether tax planning is appropriate.
Tax Planning
Should we believe that you would benefit from tax planning, we will recommend one of three Fixed Priced Options for your consideration:
Option 1
Forecasting profitability for the financial year based on our understanding and knowledge of your business; and
Estimating your income tax payable position pre-recommendations; and
Provision of all relevant tax planning reports; and
Documentation of various tax planning recommendations.
Option 2
Includes everything in Option 1; and
A review of your accounting system general ledger and making any key re-allocations and adjustments; and
Estimating any key accounting entries such as depreciation; and
Requesting any relevant information, confirmation and instruction in relation to material issues impacting on your tax planning estimates.
Option 3
Includes everything in Option 2; and
A meeting to review, confirm and discuss the projections and estimated group tax position; and
Some simple 'what if' analysis using our customised tax planning tools; and
Documented tax planning review recommendations summary following the strategy meeting
If you would like to know more about Year-end Tax Mandatories, a Tax Planning Review or Tax Planning for your business just send me an email, call reception to book a call or call me direct on 0404 421 024 or 4942 0210.
General Advice Warning: The information provided is of a general nature only and has been prepared without taking into account your financial objectives, situation or needs. These should be considered before you act on any information considered in any article and you may want to seek independent professional advice before making a decision.
Liability limited by a scheme approved under Professional Standards Legislation