Our business director is a Chartered Accountant
Troy is a fellow of the Institute of Chartered Accountants in Australia with extensive accounting, taxation and financial planning knowledge. He has decades of experience dealing with the needs and objectives of small to medium sized businesses.
Troy is at the forefront of VBD, ensuring absolute quality of work, efficiency and timeliness in productivity and striving to set an ever-increasing benchmark in standard of service and outcomes.
As a Novocastrian he is committed to our local community. This support includes the running of an annual golf day from which all proceeds are donated to charity. But the support doesn't stop there. Troy is also out there - visiting you, observing your business in action and suggesting ways in which you can further develop your business beyond just the numbers. He is truly committed to building your business.
This dedication and passion is nurtured and supported throughout the whole of the VBD team, who also strive to exceed your expectations and are passionate about developing businesses to their full potential.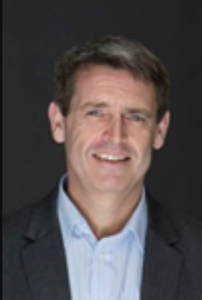 Troy Wink
B Com FCA
I'm a firm believer that a good accountant will save you money, but a great accountant will also make you money. It's that combination I strive to achieve for and on behalf of all of my clients – no matter how big or small the business.
I find that most business owners and managers are looking for something different – results! They need solutions to one or more areas of their business:
 Increasing your revenue
 Increasing your business profits
 Improving your cashflow
 Protecting your assets
 Planning for your succession
Technologies and legislation are always changing and our businesses move with it however the fundamentals of business are constant. This is a good thing, a natural thing for only those businesses that deserve to exist remain. The other good thing is that regardless of what the economy is doing there are always successful business people; some extremely so. This is the position I like to ensure our clients are in – ensuring they have solid foundations so that they survive and thrive no matter what's happening in the business environment around them.
So whether you have a business idea; a start-up business; are in growth phase; have an established business; looking to expand; have a mature business or are looking to exit there is always a solution that is right for you.
The first step to success is getting the right team together because you can't do it alone.
Qualifications
Commerce Degree and a fellow of the Institute of Chartered Accountants
Current roles
Director at VBD Business, Tax & Wealth Advisers
Director at Sydney Access Corporation Pty Ltd
Awards
2012 Finalist Lake Macquarie City Business Excellence Awards - Marketing
2010 Winner Hunter Business Award – Small Business Excellence
2010 Winner 10X Franchise of the Year – Achievement in Client Acquisition Award
2009 Finalist Hunter Business Award Small Business Excellence
2008 Winner 10X Business Growth Silver Achievement
2007 Winner Rob Nixon Coaching Club Best Implementation